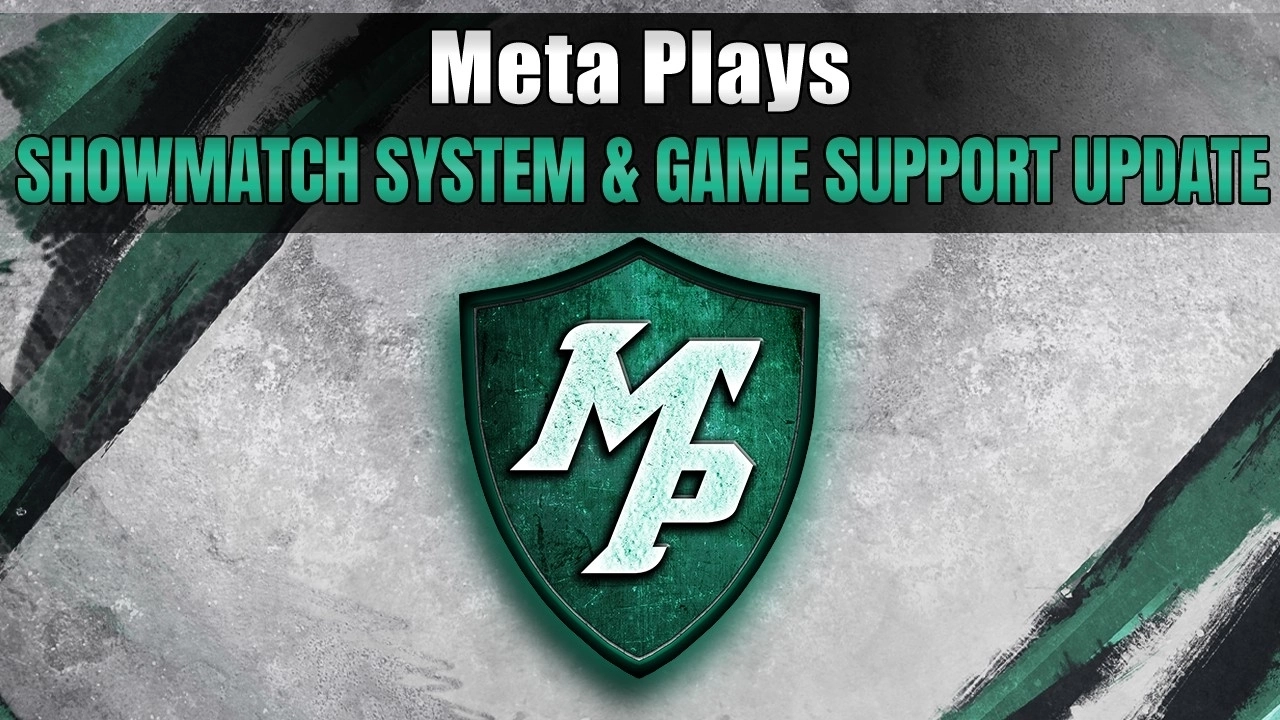 Welcome to our first site update of 2022!
Show Match System:
As mentioned in prior updates, we have been hard at work to bring a show match system to the site. This will work very similarly to our tournament system. The current plan is to make show matches work for simple 1v1 BO x formats at first.
Here is a WIP preview of a test show match: 

With this, the site will offer the following:
Have an

easily browsed archive

for past show matches

Presentation of the maps and factions

used in each match at a glance

Suitable format for stream intermissions

, much like brackets
Offer

player stats

on show matches (win rates, total earnings, etc)
Availability for community use will work just like tournaments - when the system fully works, people will have to apply to be hosts. Show match and tournament hosts will fall under 1 category, with our staff approving events for listing.
To make things easier for hosts, who are likely to be content creators, we planned for 16:9 show match preview images, allowing re-use of YouTube thumbnails:

Let us know what you would like to see from this system in the future!
Game Support Update for 2022:
New Addition - SpellForce 3:
SpellForce 3 is an RPG and RTS hybrid, much like Warcraft 3. It is also free to start and has a very new competitive scene, so we highly recommend to try it out!
Linked below: our article announcing our $1600 Season 1, as well as the first tournament - join that ASAP!
Renewed for Season 2 - Age of Mythology:
We are back with Age of Mythology for another season! In addition to our league on Voobly as seen last season, we are also starting up one made up of free events for the Extended Edition! 
Linked below: our article announcing our $1050 Season 2, as well as the first Voobly tournament and first AoM EE tournament - join these ASAP!
Renewed for Season 2 - Halo Wars 2:
Halo Wars 2 is also getting renewed for another season! We would like to cultivate the competitive scene, so that more new faces have the will an confidence to play in our league and other community events. To that end, we are going to run more free Skirmish events this season for Onyx and below players.
Linked below: our article announcing our $800 Season 2, as well as the first monthly tournament and first skirmish tournament - join these ASAP!
StarCraft II and Warcraft III Show Matches:
Our plans for StarCraft II and Warcraft III haven't changed - we will carry on with the occasional show matches until we have enough data to make a push for sponsorships. We believe that these two games require more budget than our other games for any event to stand out, and we are working towards making those greater budgets happen. Stay tuned!
Adding Age of Empires IV?
There have been many questions about whether we are planning to add Age of Empires IV to our supported game list. The short answer is yes, but we are not ready at the moment to commit.
The main reasons for this are the all-too well known problems with spectating, the lack of a ranked mode, and the numerous bugs currently plaguing the game. We will keep monitoring the state of these areas, and make our move when the time is right.
Looking to Support our events?
The best way to support our leagues is becoming a subscriber on the website. This is a monthly recurring payment that you get perks for. The higher goals we hit, the better the prize pools will be.
You can also increase prize pools of individual tournaments by donating.
Where To Watch
We will live stream all our events on our Twitch, and VoDs will be available on our Youtube. Be sure to follow/subscribe, it's free!