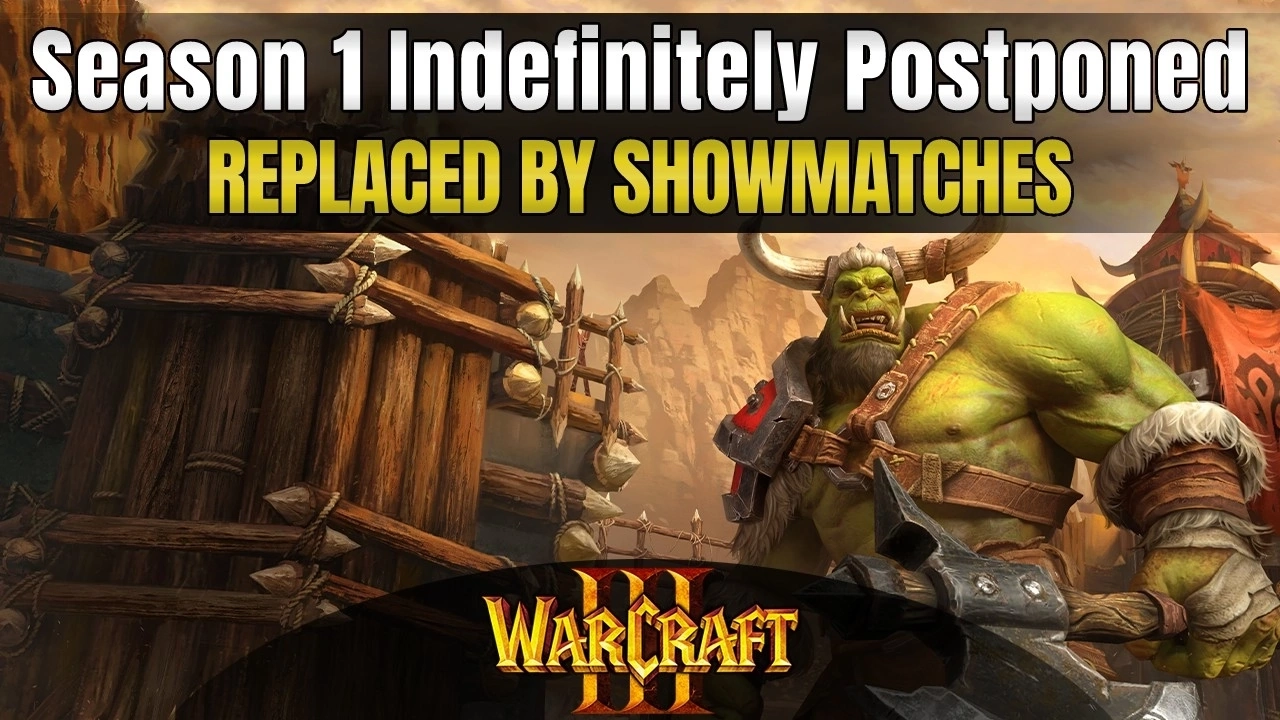 Hey everyone,
Much like with StarCraft II, we have been having trouble finding success with our tournaments in Warcraft 3. The news is not all bad though - same as with StarCraft II, we are going to keep producing high quality content in the form of showmatches. This will help us build our audience, at which point we can reconsider running tournaments again.
Let us know in the comments about who you would like to see in showmatches. We are looking for top tier talent only at this time for our self-funded events.
You can however commission a specific showmatch via our store to guarantee that your request (or the closest thing to it) will happen.
IT'S DATA TIME - we want you to see why we made the decision we did.



As you can see, both StarCraft II and Warcraft 3 have had an unsustainably poor viewership performance for our streaming effort to be worth the work. Streaming is one of the main ways for us to generate revenue - mostly through your help. Although the direct Twitch revenue is used for paying staff, rather for events, this is also our main meaningful opportunity to let people know about how to help fund our events - namely Patreon and contributing via donations.
Regarding revenue (they are estimates, very hard to track per game), it's not a helpful piece of statistic for Warcraft 3 (or even Starcraft 2 for that matter).
Almost all our revenue is coming from Halo Wars 2 and Age of Mythology.
Thanks to our generous Halo Wars 2 community, our tournaments for the game are now entirely crowd-funded, with 1 major and 1 minor patron.
As for Age of Mythology, we have been very pleased with the community effort to nearly fully crowd fund the $910+ Deathmatch League, as well as the community-boosted $310 AoM Monthly #2.

As you can see, we care about community funded events that go through our platform equally as much as the money that directly ends up with staff, or the org itself, and thus offsetting running costs - unfortunately neither Warcraft 3 or Starcraft 2 have delivered on these fronts yet.
We can chalk a lot of the above up to us being new in a well-established, and arguably saturated scene, however doing things the way we are doing them clearly isn't working.
The help from Back2Warcraft in particular has been much appreciated, and had a notable impact on the days they were around.
However as things stand, we are not able to stand on our own legs yet, as made painfully evident during our purely self-casted/promoted Warcraft 3 tournaments.
We are hoping to have at the very least a massive jump in the viewership statistics once we switch to showmatches.
Any suggestions and criticisms are welcome and will be given due consideration - we will go ahead with the showmatches for the foreseeable future, however.
In case you are interested in supporting us directly, please check our new Support Us page, and/or subscribe to our Youtube!
1