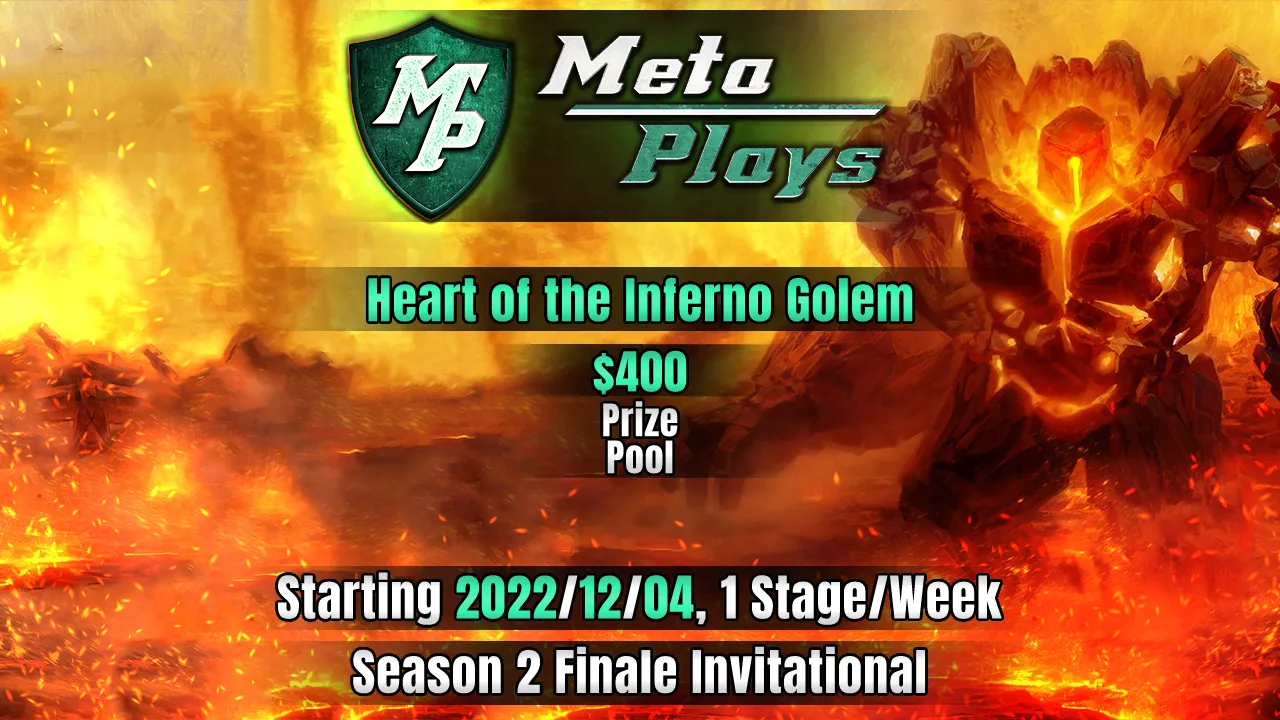 The invitational season 2 finale tournament for SpellForce 3! $400 and 3000 Meta Plays Ladder Points are up for grabs.
The invited players must accept their invitation by December 2nd, 11 PM GMT.
From this point, players must complete the group stage within 1 week, by Sunday, Dec 11.
The remaining players must complete the final stage within the following week by Saturday, Dec 17.

Thank you to our anonymous supporter, who contributed $1000 to ensure the longevity of our SpellForce 3 league!
For those looking to contribute to this event, you may do so via our Donation Page, using the SF3 option!
Contributions will count toward this event until it begins. All funds contributed during/after this event will go towards the next one.
Seeding is based on the Season 2 Ladder standings first, and the in-game Leaderboard standings second!
@Olvadi is the manager for this tournament. For any questions, concerns or requests, please reach out to him on Discord, or @ him in the comments here (if not urgent).
EVENT PRIZES
Confused about the tournament system? Check our Tournament and Ladder info posts, and the SpellForce 3 Season 2 announcement!
GAME SETTINGS
SOCIAL RULES
PAYMENT
LIVE STREAMING & VIDEOS
---
Start Date: 12/02/2022 11:00 PM
Tournament Ladders: 1v1
Permitted Classes: S Class, A Class, B Class, C Class, D Class
Tournament Point Value: 3000
Player/Team Limit: 16
Team Size: 1
Tournament Formats: Group Stage
Tournament Status: finished
Use Custom Award Icons?: Yes
Use Custom Seeding?: No
Invitational Tournament: Yes
Media Labels: Yes
Hide/Unhide Sign-Up List
Hide/Unhide Group Stage
---
| | | | |
| --- | --- | --- | --- |
| 1st Place: Laventus | 2nd Place: Galactic | 3rd Place: Vic | 4th Place: DonHyperion |
---

Group Stage Groups:

Group 1
Semifinals


Bo 5

Finals


Bo 5

Loser's Round
Loser's Semifinals


Bo 5

Loser's Finals


Bo 5

Group 2
Semifinals


Bo 5

Finals


Bo 5

Loser's Round
Loser's Semifinals


Bo 5

Loser's Finals


Bo 5

Group 3
Semifinals


Bo 5

Finals


Bo 5

Loser's Round
Loser's Semifinals


Bo 5

Loser's Finals


Bo 5

Group 4
Semifinals


Bo 5

Finals


Bo 5

Loser's Round
Loser's Semifinals


Bo 5

Loser's Finals


Bo 5



---