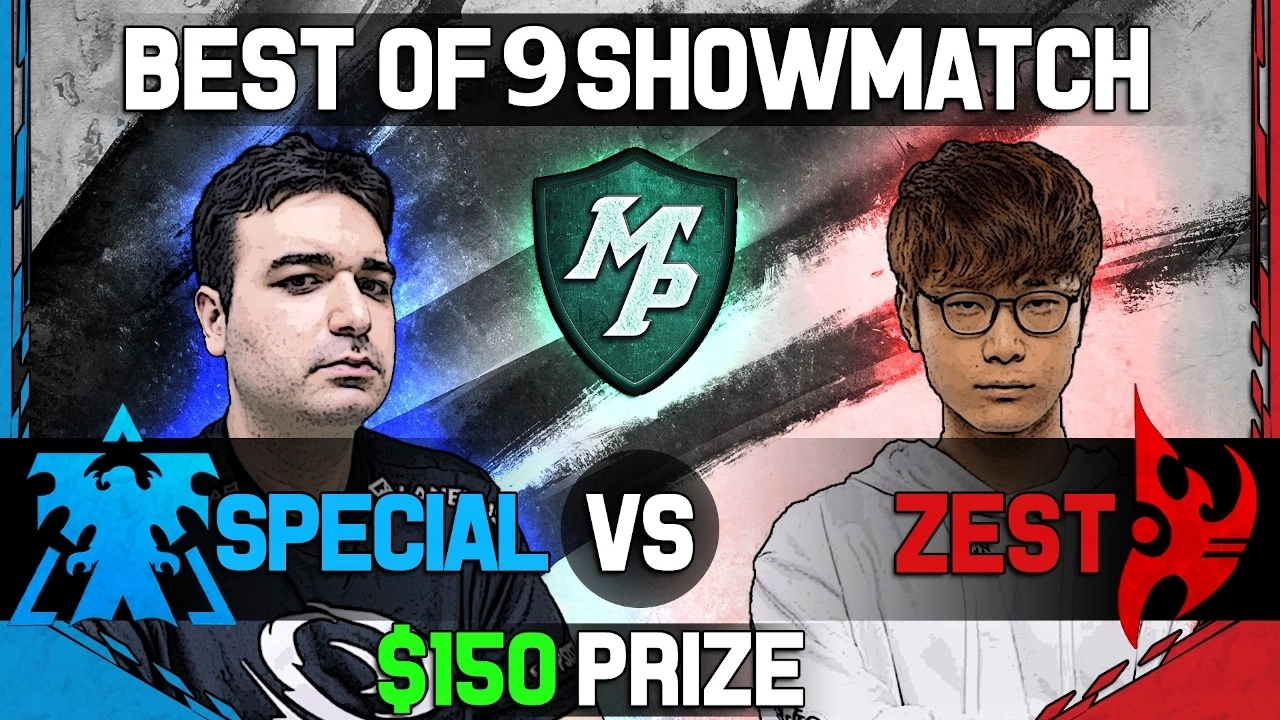 Hey all,
We are back with another high profile SC2 showmatch!
Who do you think is going to win?
Special is currently rank 33 on Aligulac's Ladder's ladder, with Zest being #7. 
Make sure to catch our live stream! But in case you can't make it, a Youtube VoD will be available.
Details:
Sunday, November 7, @ 3 PM GMT
$100 / $50 prize split
Bo 9, coin toss for first map pick
Map pool: Hardwire, Blackburn, Berlingrad, Beckett Industries, 2000 Atmospheres, Glittering Ashes, Pride of Altaris, Curious Minds
Losing player picks map each time after game 1
No map repeats except for game 9
1