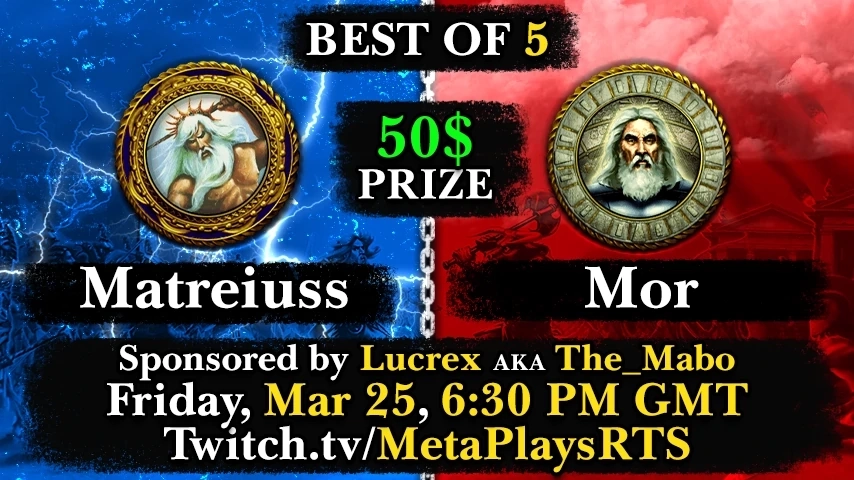 Hey all,
The time has come for our first ever commissioned showmatch!
We'd like to thank @Lucrex1 for commissioning this showmatch. Want to do this as well? Check out our Showmatch Store.
Who do you think is going to win?
Matreiuss is currently rank 1 on our Tournament Ladder, with Mor being #6.
Their combined win rates over our season 1 and 2 are in Matreiuss' favor: 2-1 series score, but 5-4 map score (not counting no shows).
Make sure to catch our live stream! But in case you can't make it, a Youtube VoD will be available.
Details:
Friday, March 25, 6:30 PM GMT.
Bo 5.
Random map set.
No map repeats.
2 vetoes per player (before 1:30 min).
Can't play the same god twice in a row.
Coin toss for first map pick and loser picks next.
Winner gets 50$.