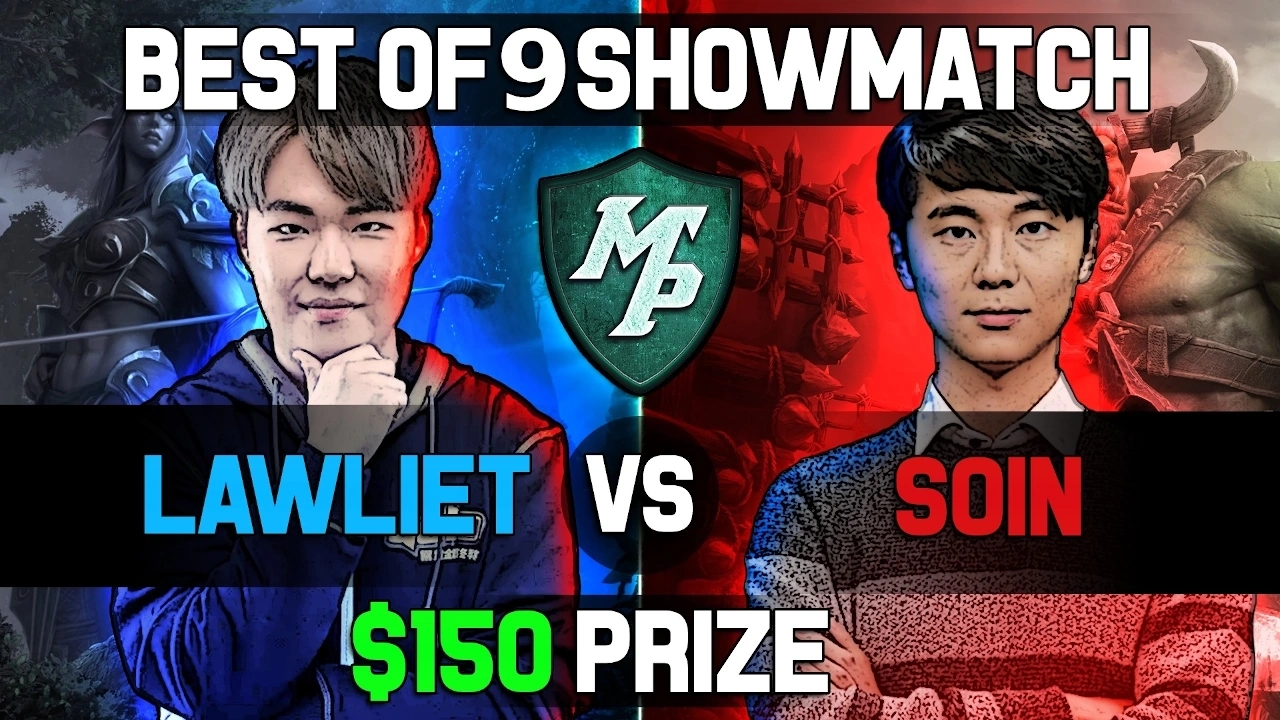 Hey all,
We hope you liked the previous showmatch, which was between Happy and Foggy! 
This time, we invited Lawliet and Soin, who have accepted.
Who do you think is going to win? 
Lawliett is currently rank 5 on Warcraft3.info's ladder, with Soin being #20.
The win records are: 76% % series and 75% map win rate in Lawliet's favor. Can Soin surprise us an create an upset?
Make sure to catch our live stream! But in case you can't make it, a Youtube VoD will be available.
Details:
Thursday, December 2, @ 2 PM GMT/3 PM CET
$100 / $50 prize split
Bo 9, coin toss for first map pick
Map pool: Amazonia, Autumn Leaves, Concealed Hill, Echo Isles, Last Refuge, Northern Isles, Terenas Stand, Tidehunters, Twisted Meadows
Losing player picks map each time after game 1