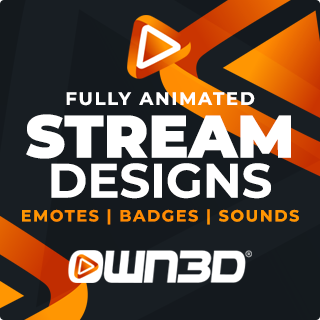 OWN3D is the #1 online shop for streamers and has the biggest selection of Stream Overlay Packages, alerts, emotes and more!
All designs work right out of the box with your streaming software of choice. OBS Studio, Streamlabs or StreamElements.
Be ready on any streaming platform like Twitch, YouTube, Trovo or Facebook.
By making purchases via the OWN3D store using our link, Meta Plays will be receiving a 30% revenue share of your first order at no extra cost to you!